Do I have to comply with my Parenting Orders because of Coronavirus?
Is the Family Court still open?
My ex is refusing to conduct changeover because of social isolation.
The current pandemic associated with COVID-19 is having an enormous impact on families throughout both the Australian and International communities.
On Tuesday 17 March 2020, the Sydney Registry of the Family and Federal Circuit Court of Australia was suddenly closed for a 24 hour period without notice, as a result of the attendance of a person who subsequently tested positive for COVID-19.  Following this incident, the Family and Federal Circuit Courts across the state have implemented new measures and procedures to enable them to continue to operate, while limiting the risks to any persons attending the Court.
Do I Have to Comply with my Parenting Orders?
On 26 March 2020, Chief Justice Alstergren issued a statement with respect to the impact of Covid-19 on Parenting Orders. The full statement can be found at: http://www.familycourt.gov.au/wps/wcm/connect/fcoaweb/about/news/mr260320
In this statement, the Chief Justice noted that "it is imperative that, even if Orders cannot be strictly adhered to and are varied by the parties, the parties ensure the purpose and spirit of the Orders are respected when considering altering arrangements, and that they act in the best interest of the children".
As a result of the current circumstances now faced by Australian families, there may be situations where strict compliance with Parenting Orders will be difficult if not impossible. For instance, it may no longer be possible for changeover to occur at locations specified by Court Orders, or for time to occur in supervised contact centres. Changeover and school holiday time will also be impacted by the closure of state borders.
In circumstances where there is non-compliance with Court Orders it is open to a complying party to file a contravention application against the non-complying party. The test applied by the Court in a contravention application is whether the non-complying party  had a reasonable excuse for not complying with the Court Order, which is a matter that is considered by the Court pursuant to Section 70NAE of the Family Law Act 1975 (Cth).
The Chief Justice emphasised the need for parties to communicate sensibly and reasonably with one another and stated that whilst parents always need to consider the safety and best interests of children, that they are encouraged  to also appreciate the concerns of the other parent when attempting to reach new or revised agreements.
Any agreement with respect to a variation of Parenting Orders should be documented in writing.  In the event a variation of previous Orders can be agreed , Consent Orders can be filed electronically with the Court.  This is a quick and simple way for alternate Orders to be made without the need to conduct a Hearing.
In the event parties are unable to reach an agreement between themselves as to a variation of parenting arrangements in these difficult times, they should seek legal advice or can contact the Family Relationships Advice Line for further information on 1800 050 321.
There are a variety of family dispute resolution and mediation services still operating remotely, which can also provide a good forum for parties to attempt to resolve any difficulties that have resulted from the current pandemic.
Changes to Court Appearances and Procedures
The Court has, where appropriate and necessary, modified its practices in order to minimise the attendance of legal practitioners and parties at the Registries as a result of the current pandemic.
The Court has issued 'Practice Direction – PD2 of 2020', which requires legal practitioners and parties to e-file all documents on the Commonwealth Courts Portal, to facilitate matters being dealt with electronically. Where documents are unable to be e-filed, they should be emailed to the relevant registry at email addresses available on the Court's website.
The Family Court has also changed its directions with respect to the filing of Affidavits.  Previously in the Family Court, the Rules prevented any supporting documents from being  annexed to an Affidavit  and instead required them to be tendered as an Exhibit.  However, the Court is now requiring any documents referred to in Affidavits to be attached to the Affidavit when electronically filed or emailed to the Registry (unless the total annexures are more than 2cms in width, in which case an application should be made to the Registry Case Coordinator who may liaise with the Duty Registrar or Docket Judge with respect to the filing of those documents).
Inspection of Subpoenas
Subpoena viewing at all Court Registries is now by appointment only. Requests for an appointment are required to be made to the relevant Registry.
In Person Court Appearances
The Court has limited in person Court appearances as follows:
Divorce Lists will now be conducted via telephone to the greatest extent possible until the end of June 2020.
Family Court Registrar Directions Lists will be conducted via telephone where limited to a procedural issue. Where a matter is contested, written submissions are to be filed at the direction of the Registrar with Orders to be made in Chambers. There will be no requirement to attend Court in person and attendances will be via telephone.
All Case Assessment Conferences and Conciliation Conferences will be conducted via telephone. Practitioners and parties are still required to provide/exchange the usual documents in advance of Conciliation Conferences.
Discreet Property Lists, Contravention Lists and Senior Registrar Lists will be conducted via phone.
Child Dispute Conferences will be conducted via telephone.
Existing Orders for Child Inclusive Conferences will be, subject to the views of the Judge, serviced as Child Dispute Conferences. Where a Child Inclusive Conference has been ordered and is necessary it will be conducted in person consistent with social distancing principals as far as possible.
Family Report Interviews that have currently been scheduled will proceed as arranged unless the parties are advised otherwise by Child Dispute Services, and will be conducted in person where possible, consistent with social distancing principals.
Any documents that would usually be handed up on the day of an in person Hearing or Conference are now to be provided via email to the Registry, at least one business day in advance.
If you require assistance in relation to your Family Law matter, please contact us.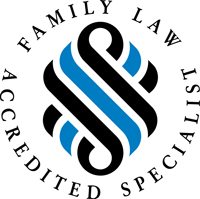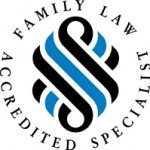 Disclaimer:  This article is intended to provide general information only, and is not to be regarded as legal advice. Formal legal advice should be sought in relation to particular transactions or circumstances.