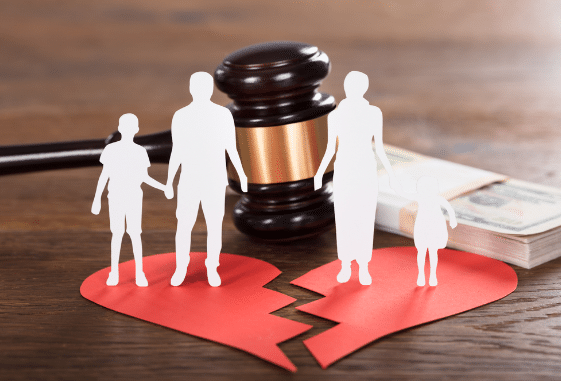 How can I pay my bills or support my children during a family law settlement?
My partner earns more than me, how can I compete with them financially?
How can I pay my legal fees when I don't work?
Significance of Interim Family Law Orders
It is no secret that the current delays in the Family and Federal Circuit Courts have a very real impact on the people and cases within the system. On average there is currently a 2 year wait for final hearings.  This means that competition for interim hearings dates, often necessary to provide parties with some sort of intervening arrangements while they wait for a final hearing are in high demand.
Financial matters are competing for interim hearing dates with parenting matters.  When it comes to an assessment of priority, parenting matters involving urgent issues of risk to children will often take precedence over financial matters.
If you are able to secure an interim hearing, there is a very real possibility that the matter may not be reconsidered by the Court for some time and it is unlikely that the Court will allocate subsequent interim hearing dates, particularly in financial matters, given the limited resources of the Courts.  Accordingly, the type of orders sought at the interim level need to be carefully considered, not only in terms of the final outcome that is desired, but also to ensure that the interim orders can continue to support the parties up to the date the matter is finally determined.
For many relationships, especially those in which couples have children, there will often be a disparity in income or earning capacity.  A stay at home parent will not have the regular income available to them that their full time working former spouse may have.  In the midst of a separation, the working spouse may no longer be willing to share their regular income with the stay at home parent in the same manner they had throughout the relationship.  This has a very real impact on the stay at home parent's ability to continue to support themselves, pay their usual expenses or even pay the legal fees required to secure themselves appropriate legal support and advice.
For many people, the thought of facing their financially dominate former partner in a legal matter is daunting, especially when the other person is the one who holds the purse strings, and has access to income and resources not available to the other.
Spouse Maintenance Orders
In the right circumstances, the Court can make Orders for the financially dominant person to provide financial support and assistance to the other by way of spouse maintenance.  Spouse maintenance can be made by way of regular payments for a specified timeframe, or by way of a lump sum payment.
An entitlement to spouse maintenance does not require parties to be married or to have children, and spouse maintenance is available to de facto couples, same sex couples and those without children.
There are 3 types of spouse maintenance orders that can be made under the Family Law Act:-
Orders for urgent maintenance (section 77 or section 90SG);
These are stopgap Orders, usually made on an urgent basis when the Court only has the capacity to hear the matter in a summary way.  These orders are intended merely to provide a party with intermediate relief or a limited one off payment until the case and evidence can be properly prepared and a spouse maintenance hearing date set.
Orders for interim maintenance made before the final determination of the matter (sections 72, 74, 75(2), 80(1)(h) or 90SE, 90 SF and 90SS(h)).
Interim maintenance Orders usually provide financial support to a party for a specified time, such as the duration of the Family Law proceedings, or until they can secure employment or some other source of funds.
Orders for maintenance made at a final hearing (usually for a specified time period).
Orders for maintenance made at a final hearing are rare, given that it is the Court's objective to end the financial relationship between the parties on a final basis.  As such, these Orders are usually made for defined periods, to allow a party to retrain for entry into the work force etc.
General Requirements for Spouse Maintenance
There are 2 general requirements for spouse maintenance Orders:-
That a party is unable to support themselves "adequately" and has a need for financial assistance.
That the other party is "reasonably able" or has the capacity to provide financial support to the person seeking maintenance.
Litigation Funding and Legal Costs Orders
Unless a party qualifies for Legal Aid it seems undeniable that legal matters and in particular Court proceedings cost money.
The Court has recognised that where there are available funds within the property pool to meet a litigation funding Order, that it is not just for one party to be holding a large amount of assets from which to meet their legal expenses, while the other party has no capacity to prosecute their case or pay their legal fees.
The general expectation under the Family Law Act (section 117) is that separating couples are each required to pay their own respective legal costs.  However, the Court is able to make Orders, in the appropriate circumstances, for the payment of legal costs under section 117(2).
There are various types of litigation funding Orders that can be made in the appropriate circumstances including:-
Orders for a lump sum payment of money for the purpose of legal fees (commonly referred to as "Hogan Orders" or "Barro Orders");
These Orders are appropriate when there is a known source of funds from which the payment can be made.
Orders which account for every dollar that is spent by the wealthier party towards their legal fees, and requires an equivalent amount to be provided to the other party for their legal fees ("dollar for dollar" Orders).
These Orders are intended to "level the playing field" in terms of legal costs.  A dollar for dollar Order may be appropriate when one party has more significant income than the other, or when one party is seemingly able to pay large amounts for their own legal fees with no apparent source of funds or income.
The general intention of a litigation funding Order is to enable both parties to prosecute their case.
There are multiple factors that a Court must consider in deciding whether such an order is appropriate including the following:-
a position of relative financial strength of one party
the capacity of the financially dominate party to meet their own litigation costs
the inability of the financially weaker party to meet their own litigation costs
that the financially weaker party has an arguable case for substantive relief on a final basis that deserves to be heard
That such an order is reasonable in the circumstances (i.e. there is a source of funds to meet the Order, the rate claimed for litigation expenses seems acceptable, the funding sought is not open ended).
In cases where Orders are made for litigation funding, at final hearing the Court is obliged to consider those orders when making a final determination of the matter, remembering that the general expectation of the Family Law Act is that each party should bear their own legal costs.
Partial Property Settlement
A partial property settlement, as the name suggests, enables a party to receive part of their financial entitlement prior to the matter being finally determined.
In making Orders for partial property settlements, the Court needs to be satisfied that the amount received by a party is within the amount/range they are likely to be awarded at a Final Hearing.  Obviously, there must also be funds available to provide to the parties on an interim basis, which may require the liquidation of some assets or the sale of real property to open up cash funds for distribution.
When it comes to the final property settlement, the funds advanced by way of a partial property settlement are included in the net asset list of assets that the party is to retain.
What type of Interim Order is best for me?
What type of Interim Order is best for you will depend on your individual circumstances, the circumstances of your relationship, separation and how complex or long running the associated litigation has been or is expected to be.
The current delays in the Court system mean that strategy and forward thinking are essential factors in working out what Interim Orders are likely to have the best prospects of success, and will be effectual until the matter can be finally determined.
Ensuring you have received complete and accurate legal advice is essential in making a decision about any Interim Orders to be sought in Family Law matters.
If you require assistance in commencing your Family Law Proceedings please contact us.